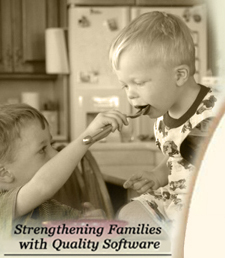 ---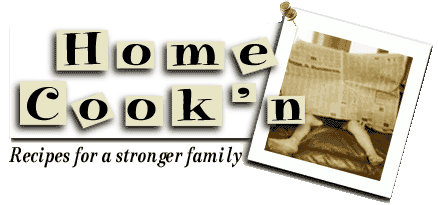 Muffin' but Toppers
Desiri Wightman, RD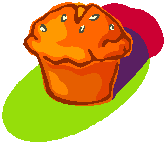 Toppers are party clothes for muffins, transforming the yum into the wowzers! Dress up your muffin recipes with any of these toppings before baking, unless specified otherwise.
Sprinkle with sugar.
Dip baked muffins in melted butter and then in cinnamon-sugar or plain sugar after baking. Cinnamon-sugar: 1 tablespoon sugar + 1/2 teaspoon cinnamon.
One Streusel Topping: Combine 1/3 cup packed brown sugar, 1/4 cup oats, 2 tablespoons finely chopped walnuts, 1 tablespoon melted sweet cream butter, and 1/4 teaspoon cinnamon. Sprinkle over tops of muffins and
Dab on a combination of 1 tablespoon each of finely chopped nuts and wheat germ for toasty crunch.
Sprinkle on chopped nuts or just place a single nut on each muffin and press lightly into batter. Sprinkle with sugar.
Mix up 1/2 cup powdered sugar, 1/2 teaspoon vanilla, and 1-2 tablespoons milk into a frosting and then drizzle it on the muffins after they cool a bit.
Orange glaze: Mix 3 tablespoons each of sugar and orange juice and brush the warm, baked muffins with it right after removing from the oven. Continue coating each muffin until the glaze is gone.
Wheat- Germ Streusel: Mix 3 tablespoons wheat germ, 2 tablespoons packed brown sugar, 1 tablespoon flour, 1 tablespoon sweet cream butter, and 1/8 teaspoon cinnamon until blended. Sprinkle evenly over unbaked muffins and pat down slightly.
Speckle the tops with miniature chocolate chips.
Another Streusel topper: Mix 2 tablespoons brown sugar, 2 tablespoon flour, and 1/4 teaspoon cinnamon. Cut in 1 tablespoon softened sweet cream butter and mix until crumbly. Sprinkle over batter and pat gently.
Sprinkle 1 tablespoon wheat germ, 1 tablespoon brown sugar, and 1/2 teaspoon cinnamon over muffins.
Grate Parmesan cheese over the tops of savory muffins.
Sprinkle and pat shredded coconut over each cup.
Sesame seeds atop cheese or whole wheat muffins.
Shredded cheese, sunflower seeds, poppy seeds, or rolled oats.
Citrus Streusel: Combine 1/3 cup sugar, 3 tablespoons flour, grated zest of 1/2 lemon or orange, and 2 tablespoons melted sweet cream butter until crumbly. Stir in 1/3 cup finely chopped pecans.
Coconut Streusel: Mix 1/3 cup packed brown sugar, 1/3 cup flour, and 1/4 cup cold sweet cream butter, cut into small pieces, until crumbly. Stir in 1/2 cup shredded coconut.
Spoon a 1/4 teaspoon of your favorite conserves, preserves, jam, or jelly atop each muffin.
Chop fresh herbs like chives, parsley, or basil to scatter on the batter.
Coffee Cake Topper: 1/2 cup shredded coconut, 1/2 cup chopped nuts, 1 teaspoon cinnamon, and 1 teaspoon orange zest. Mix and sprinkle.




* DVO welcomes your kitchen hints and cooking or nutrition questions! Email us and we'll post your hints and Q/A's in upcoming newsletters! *
---