TOP SELLERS
o Current Issue
o Newsletter Archive
o Sign Up Now


o Contact Info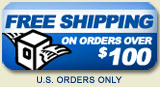 I am here to say THANK YOU! Your software is great!!!

When I read the description of the recipe program, I thought it was too good to be true (the price, the ability of the software, etc.). I even called your company by telephone to ask if I understood the promotional information correctly.

Upon receiving it and using it, I have discovered that every bit of it is true! (I LOVE the nutritional calculation feature!) Thanks so much for your product and for keeping it affordable, too!

Debi Self Read more...

Curried Fruit Sauce and Pork
DVO Recipe Center
Serves: 4-6


1/4 cup flour
salt and pepper
1-1/2 pound boneless pork tenderloin, cut crosswise into 1/4-inch thick medallions
2 tablespoons vegetable oil
1 tart apple, peeled, chopped
1 medium onion, chopped
2 garlic cloves, minced
1-1/2 teaspoons curry powder
1-1/2 cups chicken stock or broth
1 ripe banana, finely chopped
1/3 cup plain yogurt
1/4 teaspoon cornstarch
1/3 cup raisins
chopped scallions or green onions for garnish, optional
steamed rice
mango chutney, for serving, optional

Combine flour, 1/2 teaspoon salt, and 1/4 teaspoon pepper. Coat pork in flour mixture, shaking off excess. In a large skillet, over medium heat, heat 1 tablespoon vegetable oil. Cook half the pork until lightly browned, turning once, about 5 minutes. Repeat with other half. Add more oil as needed. Transfer browned pork to a plate; set aside.

Add remaining 1 tablespoon oil to skillet. Stir in the apple and onion. Cover. Cook until onion turns golden, about 5 minutes. Stir in the garlic. Cook, uncovered, for 1 minute. Add curry powder. Stir for 30 seconds. Stir in the chicken broth and banana. Return pork to skillet and bring to a simmer. Reduce the heat to low and cook until the apple is tender and the sauce has thickened, about 3 minutes.

In a small bowl, combine yogurt and cornstarch. Add yogurt and raisins to the skillet. Heat through gently. Do not boil. Season with salt and pepper to taste.

Spoon over rice. Garnish with chopped scallions as desired. Serve with chutney on the side.



Help on downloading recipes

---

OTHER GREAT RECIPES AND ARTICLES
• Aunt Sally's Famous Chocolate Sauce
• Chicken Bean Supreme
• Good Morning Blueberry Sauce
• Strawberries and Sabayon in Cookie Shells
• Lemon Sauce for Vegetables
• LIVE VOTE: What's Your Favorite Newsletter Section?
• HomeCook'n Cover Page



for Windows 9x/2000/ME/NT/XP/Vista

Not sure what to order?


Piles of recipe cards in your drawer?
Download Cook'n today and get organized!
Cook'n Cookbook Software Download - MSRP $99.95
(Save 20%)
Download: $79.95
CD: $79.95

Buy the CD or download the full version of Cook'n right now! Includes over 300 of our best recipes.
---
Copyright © 2007 DVO Enterprises, Inc.